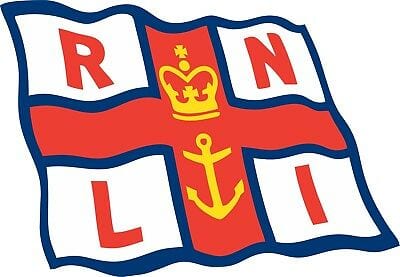 Efficient communications are vital to success in any organisation, but for an emergency service like the RNLI it can mean the difference between life and death.
RNLI Communications systems have to be spot on at all levels, not just ship-to-shore in a crisis but for all day-to-day routine operations.
The RNLI, the UK's oldest best-loved volunteer rescue service, now relies on the latest screen technology and it is being supplied and supported by one of the South's most successful audio visual companies Hugh Symons AV.
The Poole-based company has an on-going contract with the RNLI to supply screen and projection equipment not only to its IT systems but also to the rescue service's renowned maritime teaching college in Poole. A number of RNLI out-stations round the UK coast are also benefiting from Hugh Symons supplied products.
Last month Hugh Symons supplied and installed the latest wall-mounted screen array system which is already keeping the 40 RNLI IT experts based in Poole one step ahead anticipating any problems which might arise in the smooth running of the organisation.
Mark Edwards, the RNLI's IT Change Manager, said "Hugh Symons recently supplied and installed an impressive full wall system which is already helping the team monitor issues and problems that could arise and allow us to intervene with solutions before they become really problematic.
"This type of equipment is so valuable to us in RNLI's IT sector because it helps us to keep ahead of technical issues whether it's a particular e-mail box or internet problem somewhere around the country or an issue with equipment or supply.
"It's also helpful that Hugh Symons are on hand for us and we've always found their installation technicians helpful and efficient."
Since 2013 Hugh Symons has supplied a range of 40/42 and 49 inch screens and touch screens as well as large ceiling projectors to lecture rooms and marketing suites.
The recent addition of the "Video Wall" mounted in the IT suite in West Quay Road, Poole represents a consolidation of the relationship with Hugh Symons.
Recently Hugh Symons AV successfully supplied £200,000 worth of Touchscreen technology to Dorset's largest FE College, The Bournemouth & Poole College as part of an extensive capital development programme involving a new theatre and teaching facilities.
Mr Rob Edwards
IT Change Manager
RNLI
West Quay Road
Poole
Dorset
BH15 1HZ
01329 815200
Mark_edwards@rnli.org.uk
Mr Simon Clark
Senior Sales Leader
Hugh Symons AV Ltd
Unit 12
16 Alder hills
Poole
Dorset
BH12 4AR
01202 711621
Simon.clark@hughsymonsav.com
Installation & Maintenance