3 x 2 Video Wall installed at Farnborough College of Technology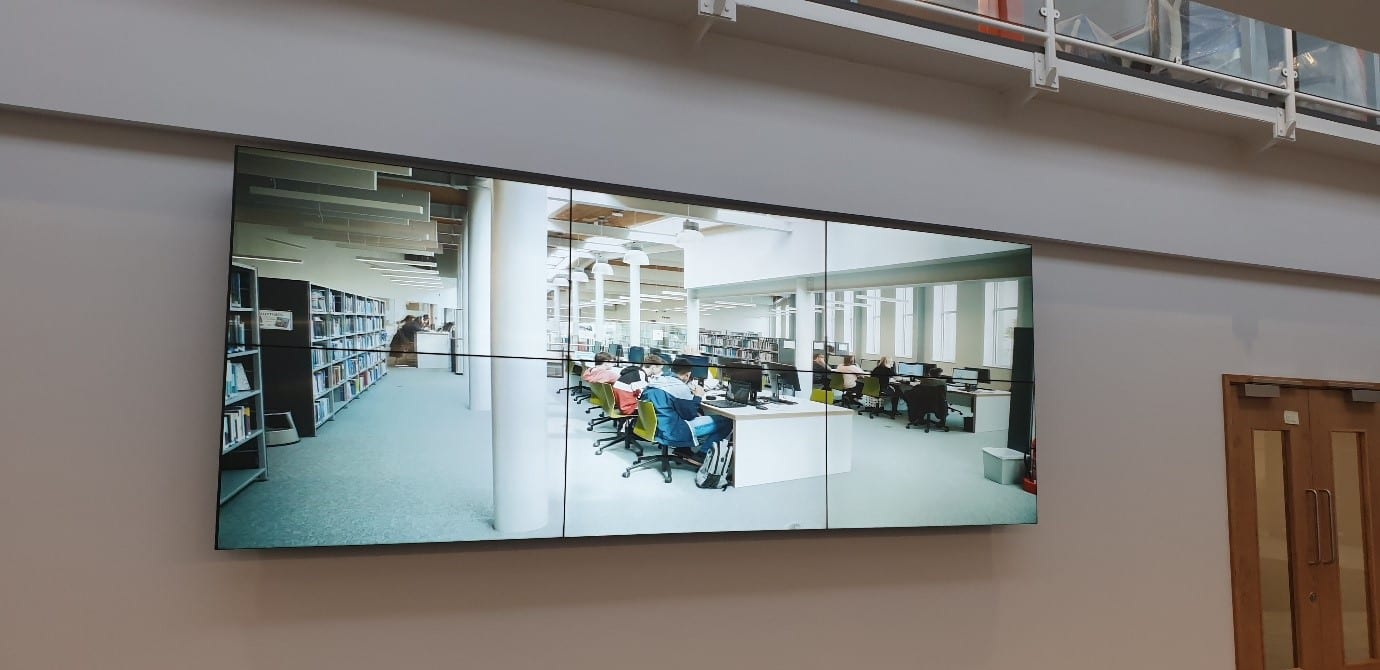 A Large Visual Display for the Emerging Technology Space. 
Hugh Symons AV Ltd was awarded the contract to supply a large visual display for the new Emerging Technology Space after several months of consulting with the College in June 2019. 
It was decided that a video wall would be the best use of the space and would provide the stunning visual display the College needed.
6 x 55" LG screens were impeccably installed using professional video wall mounts along with the necessary controllers and digital signage software in September this year.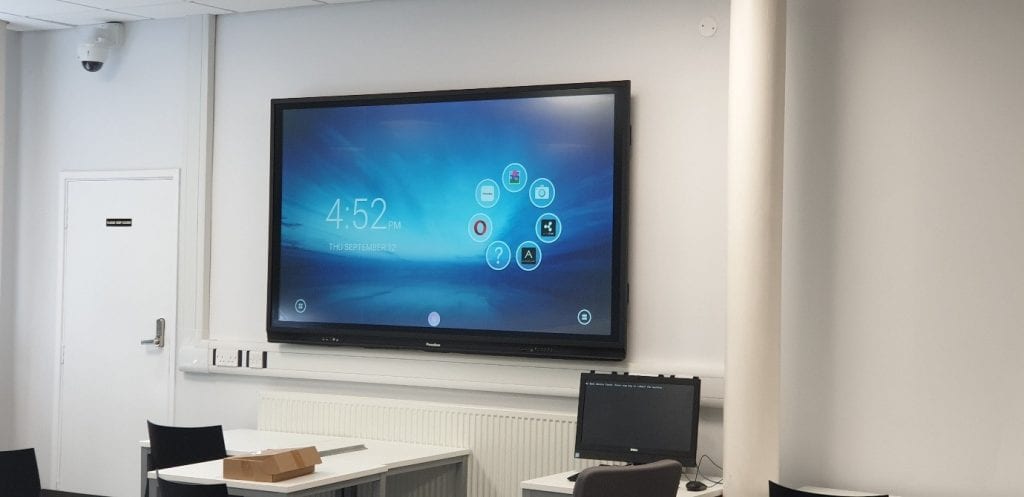 In addition, the Hugh Symons AV Installation team supplied and installed a further 4 repeater screens in the multipurpose room and provided Promethean Interactive Touchscreens into all the new classrooms that were also refurbished in this area.
We worked very closely with Kier Construction who refurbished the building and the project manager on site within the College to work to very tight timescales ensuring everything was operational for the start of the college term.
If you would like a visit from our video wall expert to discuss any needs you may have please contact jo.kenny@hughsymonsav.com.  Alternatively, you can visit this installation, again please contact Jo Kenny to arrange this.
Installation & Maintenance
Call us today on 0870 849 0215